In an era where disruption is shrinking company lifespans, our solutions increase innovation, team effectiveness, and business productivity,  our clients keep ahead of the competition. They know that 'Not everything that counts can be counted' and seek us out to shape their culture, streamline key processes, and further evolve their HR strategy. Our OD interventions convert dreams into a shared vision, cascade goals from the boardroom to the frontline, and align the roles and systems that bring an organization alive.
Building Enabling Culture
Why should one need this?
The fastest way to achieve customer delight, great financial results, competitive edge, and the growth that you aspire comes through an enabling culture. Besides tangibles, the culture of an organization acts as a glue to embed values, heighten commitment to her purpose and become resilient.
What is our approach?
Our positive psychology approach helps avoid the pain of blame and shame often triggered in conventional OD interventions. Our designs maximize employee involvement, thereby co-creating practices and solutions with high ownership. The enhanced locus of control yields quick results. The psychological safety created by our experts makes people own up their conscious and not-so-conscious identities. As employees become advocates and leadership gets democratized, the emergent client organization is truly aligned & integrated, making it easy to change, such as building service orientation or propagating servant leadership.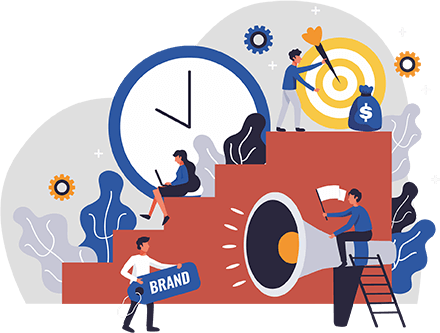 Raising productivity and performance
Why should one need this?
A start-up's quest for higher impact, a family businesses' need to professionalize, and a mature company's journey to the next orbit entails raising the bar. The intangible milestones such as institutionalizing key business processes, embedding learning orientation, or inter-team collaboration are aspects that increase productivity and performance. If your need is to evolve and deploy mechanisms and processes which uncover untapped potential and yield higher performance, then this is the right door.
What is our approach?
To organizations facing the VUCA world, our strengths-based intervention for Strategies, Structure, and Systems helps overcome their vexing problems. The evolution and deployment of these complex elements of success has helped multiple teams get aligned while balancing their short and long-term needs. While the outcome sought is concrete, our gentle approach ensures that the people lower their resistance to change, build trust and proliferate commitment.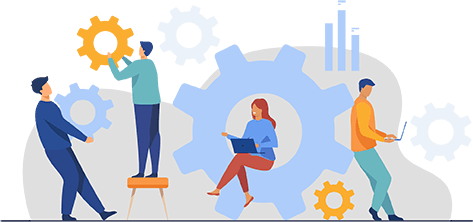 Strategic HR
Why should one need this?
The contribution of Human Resources to company results is often misunderstood. A well-thought-out HR philosophy in line with business strategy is the hallmark of a good company with aligned goals, roles, and processes. At the core of every metric measured by companies (market cap to customer loyalty), lie its people practices. Retaining employees devoted to their jobs, nurturing them to obsess about customer satisfaction, and achieving workplace happiness require enabling HR policies and systems that we co-create.
What is our approach?
We take pride in an approach that balances outcome-focus and people-centricity instead of the one-way tilt seen often. We resolve this dharma-sankata through a holistic perspective. Overcoming the limitations of the in-fad HR policies of excessive employee pampering, we find the right equilibrium between the corporate and individual needs. We bring to fore a bias for long-term orientation and recognize the supremacy of intrinsic motivation rather than an over-reliance on extrinsic drivers. We triangulate the client's organizational legacy, their employee capabilities and contemporary practices to design the most suitable HR systems